Welcome To Virtual Horse Ranch: Grand Prix Version
Enjoy strategy and creativity? Come join this colorful, unique virtual horse community where the possibilities are endless! VHR is a unique massive multiplayer web game in which you can breed, buy, sell, auction, train, and compete your horses with thousands of other players. This game is very special in which all horses are unique, and created through artifical genetics in generations of breeding your horses.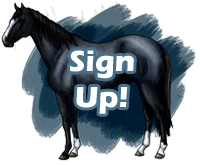 Virtual Horse Ranch 3D - Live testing has begun!




Our Letter to Concerned Parents
Play our virtual horse game for Free for an unlimited time
Collaborate and compete with a wonderful community of horse lovers and nearly 2 million unique horses
Work on developing your dream horses through careful breeding and training
Over two dozen event types, including Dressage, 3 Day Eventing, Racing, and several Western and Driving events and more
Hundreds of different unique horse breeds, you can even create your own (for a price).


Visit the Forums!